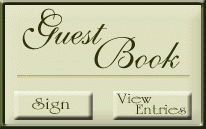 Always Yours  Flowers by Shelia

318-640-9600

open Monday - Friday 8:30am- 4-30pm

Saturday 9:00- 12:00 

closed on holidays


Spring will soon spring forth! 

Lush colors of green, pink, yellow, purple, and so much more will brighten and clear away the dim grays of winter. 

 Give us a call so that we can bring these eye popping hues to your home or your loved ones! 

Our website showcases all of our own original designs. You will not find any generic photos on our website that you can find elsewhere. We are 100% one of a kind and manage our website ourselfs. =)  

Visit us in our NEW location! 

4345 Rigolette Road 

Pineville, LA 71360

"Like" us on Facebook for a chance to win FREE flowers every month! Find us my searching Always Yours Flowers by Shelia. 

Important dates:

St. Patrick's day- March 17th

Secretaries week April 19th-25th  

*Mother's Day week May 3rd-10th (Order early)*

Teachers Appreciation May 4th-8th