Welcome to Always Yours Flowers  By Shelia! 

Since 1994, Always Yours, has gained a reputation unmatched in our area. We are not the average flower shop, which carries carnations, we strive hard to provide a startling variety of beautiful flowers from around the world. We have been fortunate to attract some of the best designers in our area. When people receive an arrangement from us, just by looking at it many already know it came  from Always Yours.  

We are very proud to be able to offer the highest quality of flowers at a reasonable price. 

When you order flowers from us, you can rest assured we will put all our energies into providing you with a stunning display of flowers.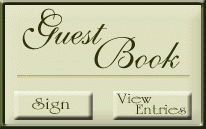 Always Yours  Flowers by Shelia

318-640-9600

open Monday - Friday 8:30am- 4-30pm

Saturday 9:00- 12:00 

closed on holidays


Any vision... Any setting... Any occasion...

Flexing your green thumb may help fend off an afternoon slump. Texas A&M researchers found that volunteers who kept a vase of vibrant flowers on their desks, along with green plants elsewhere in the office, generated more creative ideas than those in a vegetation-free setting. 

Click In a separate study, Kansas State University researchers used brain scans to analyze 90 male and female typists; some tapped keys next to plants, while others worked at bare desks. The result: Women exposed to flowers were less stressed!

On December 27 around 5:30 a.m. we had an electrical fire at our shop. Although from the outside our shop looks fine on the inside all is lost.  We are continuing on by doing business out of our home at 4348 Rigolette Rd. Pineville. We are still working with insurance and are trying to get everything sorted out. We hope that you all will stand with us as we continue to work diligently to serve you all. Our hours are still the same 8:30-4:30 Monday- Friday and 9-12 on Saturday as well is our phone number 318.640.9600. We ask for you to please help us spread the word about this update and we will continue to keep you all informed. We thank everyone for your kind words and your continued prayers. Also a huge thank you to Alexandria House of Flowers for their generous donation of a flower cooler to help us get back on our feet.