Always Yours Flowers By Shelia

318.640.9600

4345 Rigolette Rd

Pineville, La 71360

Monday- Friday 

8:30-4:30

Saturday 

9:00-12:00

Closed on Holidays 

We have serviced Pineville and Alexandria including surrounding areas for over 20 years. Our website showcases all of our own original designs. You will not find any generic photos on our website that you may find elsewhere. We are 100% one of a kind and manage our website ourselves.  

Visit us at our location! 

4345 Rigolette Road 

Pineville, LA 71360


"Like" us on Facebook for a chance to win 

FREE flowers every month!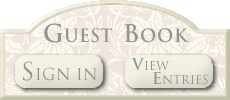 Important Dates:

-Everyday is a day to celeberate and make someone smile with flowers :)​

-Easter April 21st  

-Mother's day May 12th

**Order Early** 

-Prom season kicks off in March! 

**Order Early**

-Memorial day May 27th   

-Father's day 16th June

 -Independence Day July 4th